Online Backflow Prevention Software for Water Purveyors
AquaResource is a web-based Backflow Management Software for water purveyors wanting a robust cross-connection program.
AquaResource is a key component to your cross-connection program and is accessible from any smartphone, tablet or computer, with no software to install
Backflow reports are submitted from the field by testers
Real time recording of backflow installation and registration
Maintenance and rebuild tracking with a complete history
GPS location of on-site backflow(s) via a mobile device or computer
Field pictures of backflow devices
Tester/installer certification and license tracking
Test Gauge certification and use tracking, (potable, non-potable)
Out of Compliance Notices are system-generated and allow annual test or mandatory rebuild notices to be delivered to the backflow device owner via email or mail-able paper copy
Survey Questionnaires can be custom created, system sent and system flagged allowing administration to poll water connection customer as to the need for site backflow protection
Administrator dashboard displaying the most used categories of information
Uniform user experience across desktop and mobile devices
Customer importation from other software platforms, optional
Customer portal allows customers to review the statuses of their backflow preventer device(s) and find a certified tester independently
AquaResource testing standards is administration configurable to support USC, TREEO, and more
Billing Software? AquaResource interfaces with billing software via a CSV file import. If other accommodations are required TecNXS Support is here to help.
---
Self-guided AquaResource Demo, Click the Button
---
The App
AquaResource provides a uniquely separate experience for the water purveyor and backflow testers.
---
The Purveyor
The purveyor experience starts with the administrator dashboard that displays the most pertinent information at a glance. Problems and requests can quickly be identified then prioritized making the best use of the available time. Administrators can control all aspects of backflow preventer regulation as required by federal and local governing bodies.
What's unique to purveyors
The purveyor's dashboard contains the following information at a glance:

Reports flagged by testers for administrator review
Failed backflow reports
Out of compliance backflows with customers information
Testers with expiring certifications or licenses
Testers requesting access to your AquaResource backflow portal

Detailed information of all tester/installers accessing your system with the ability to view:

Contact information
Certification classes attended
Licensing information
Report submission history

Complete backflow report history
Ability to add and update customer information
Ability to edit backflow information
Advanced searching and filtering capabilities
Ability to print out and mail out-of-compliance notices to customers without an email address
The Backflow Tester
The tester/installer experience in AquaResource is built around field backflow testing, maintenance and report submission.
What's unique to tester/installers
The tester/installer portal contains the following information:

Ability to create backflow test reports with entry criteria limited to the specific type of backflow
Notify the purveyor of adverse conditions on site, report non-compliance issues, etc.
Ability to upload site pictures of backflows
Simplified search capabilities without the ability to data-mine customer information
Ability to use the same system for multiple water purveyors
Shared Functionality
View detailed backflow information including make, model, serial number, size, location, installation date, etc.
View the last annual test or rebuild date along with the next action and its the due date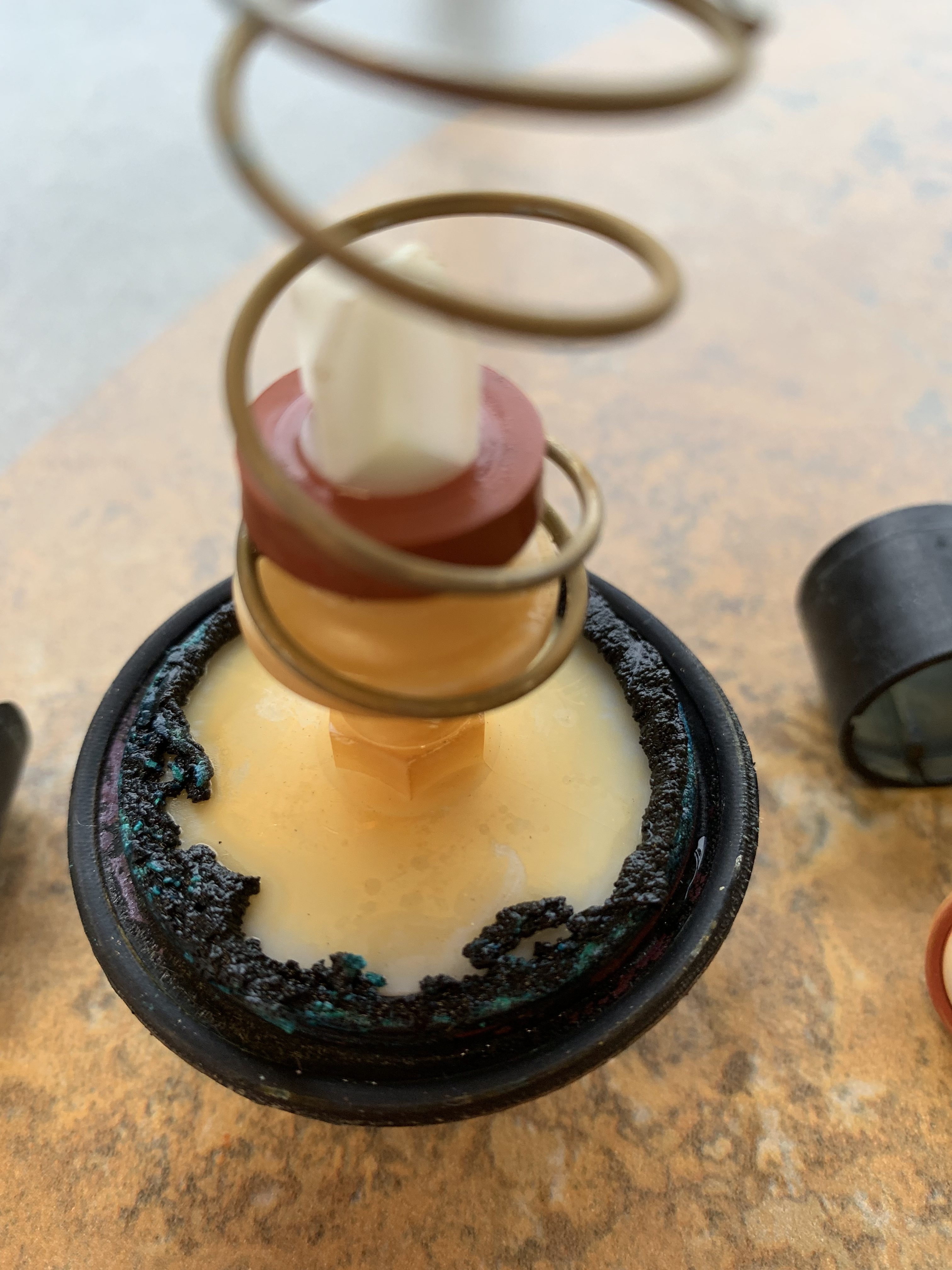 TecNXS developed AquaResource because safe drinking water matters!
AquaResource Overview Video
---
Resources on Backflow and Cross-Connection Prevention
Backflow is a term in plumbing for an unwanted flow of water in the reverse direction. It can be a serious health risk for the contamination of potable water supplies with foul water. In the most obvious case, a toilet flush cistern and its water supply must be isolated from the toilet bowl. For this reason, building codes mandate a series of measures and backflow prevention devices to prevent backflow.